Posted on 22/03/2023 1:51 PM | by NaijaHouses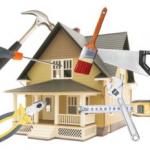 When it comes to finding the perfect apartment, there are many factors to consider, including your budget, location, and lifestyle needs. One important decision you'll need to make is whether to choose a one-bedroom apartment or a self-contained apartment. While both options have their benefits, there are several reasons why you might want to consider a one-bedroom apartment over a self-contained one.
Firstly, a one-bedroom apartment typically offers more space and privacy than a self-contained apartment. With a separate bedroom, you'll have a dedicated space for sleeping and relaxation, which can help you feel more comfortable and at home. In a self-contained apartment, all of your living spaces are combined into one room, which can feel cramped and lacking in privacy.
Read More